Why does my Hip Hurt?
You rely on your hips for everyday activities such as walking, bending , and turning. If your hip hurts, it may be telling you something's wrong.
There are several causes of hip pain:
Hip Arthritis
Hip Fractures
Hip Infection
Hip Inflammation
Hip Instability
Hip Tears
Hip Impingement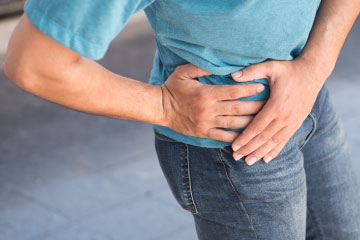 What can I do?
Talk to your Dr. Chandrasekaran. We'll often first trial non-surgical treatments such as exercise and medication to manage your hip pain. But sometimes that's just not enough, and Dr. Chandrasekaran may recommend other treatment options, including hip arthroscopy or replacing parts of your damaged hip.